A special Election Year with County, District, Town and Parish Council Elections all happening simultaneously on the 6th May 2021.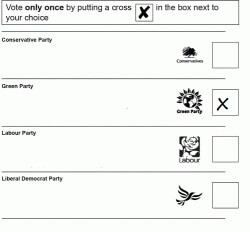 Never have so many councillors been up for election at one time and so much is at stake at Parish, Town, District and County Councils.
We can build back better - and this is your opportunity to build the local government that you want.
Throughout the West Oxfordshire District you will see Green Party Candidates standing for election.
We hope that you will take this opportunity to cast your vote for the Green Party.
REMEMBER TO REGISTER TO VOTE
NOTE: You will not be able to vote unless you have registered - If you have not already registered to vote, the deadline to register to vote is midnight, 12 working days before the poll (i.e. midnight 19th April).
Register to vote on-line at www.gov.uk/register-to-vote.
POSTAL VOTING
Undoubtably 2021 will be a year when, despite the rapid roll out of the
Covid-19 vaccine, many of us will

choose to vote via post.
Registering for a postal vote is easy and you do not need to give a reason (unless you will be voting in Northern Ireland).
You can download an application form from here
You must return your postal vote application form by 5pm, 11 working days before the poll (i.e. 5pm on 20th April) to
West Oxfordshire District Council
Electoral Registration Officer
Council Offices
Wood Green
Witney
OX28 1NB