ELECTIONS 2021

This was a special Election Year with County, District, Town and Parish Council Elections all happening simultaneously on the 6th May 2021.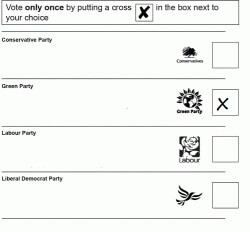 Never have so many councillors been up for election at one time and so much is at stake at Parish, Town, District and County Councils.
We can build back better - and this was your opportunity to build the local government that you want.
Throughout the West Oxfordshire District you saw Green Party Candidates standing for election.
The count took place on Sunday 9th May.
Andrew Prosser who is already Town Councillor for Witney North was elected as the first Green Councillor on the West Oxfordshire District Council.
Three Green Members were elected as town councillors around West Oxfordshire.
Do not have a doubt - the one green councillor will make a real difference.