Local Elections 2022

(And starting to think about 2023 elections)
After a very full local election year in 2021 we were back to normal this year with a third of the district council seats up for election on May 5th. Ontop of the normal election process we have opportunities to win seats at by elections when a councillor decides to give up ther seat on the council. We have a separate page on By Elections as they occur without warning (click here to visit the page)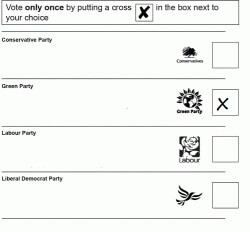 Last year we worked hard with Andrew Prosser (who was already Town Councillor for Witney North) to get him elected as the first Green Councillor on the West Oxfordshire District Council. This year after a change of plans, we ending up putting a mammoth effort (thanks to more than 60 volunteers) into our short but intensive campaign to win our target ward Brize Norton. The wonderful Rosie Pearson is now the second Green Councillor ever on the West Oxfordshire District Council.
We also have at least three Green Party Members as town councillors around West Oxfordshire.
Just one green councillor on a council has already made a real difference, now that we have two we have contributed to the Conservatives losing overall power for the first time in over two decades. Just think what we can achieve with more Councillors at both District, Town and Parish Level - if you are interested in standing in any of the upcoming elections please let us know through elections@westoxon-greens.uk and we will send you a nomination form.