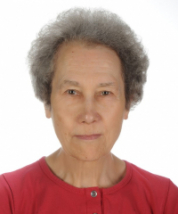 It is with great regret and sadness that we have to report the sudden
death of our longstanding member and membership secretary for the branch, Celia Kerslake. She was a pillar of the branch and an immensely modest, meticulous individual of great integrity, charm, warmth and loyalty with seemingly boundless energy and drive.
Celia will be deeply missed not just by her friends in the Green Party, but by all who knew her.