Historic Breakthrough in West Oxon District Council
The West Oxfordshire Green Party is proud to announce that thanks to winning our second seat on West Oxfordshire District Council we have paved the way to the formation of an Alliance with the Lib Dems and Labour to take over the leadership of the Council.
A big thank you goes to Rosie Pearson and her winning team in Brize Norton & Shilton and to Andrew Prosser, councillor for Witney North, who has been our lone district councillor for the last twelve months. Between them they led a very intensive series of negotiations with the other parties to ensure that Green Party principles will be seen throughout the proposed priorities of the newly formed Council.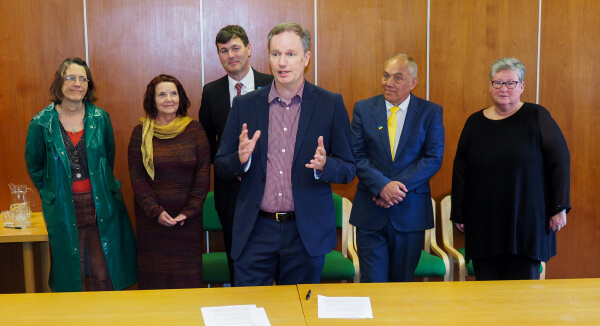 Cllr Andrew Prosser has been given the Cabinet responsibility for Climate Change. While Cllr Rosie Pearson (seen above on the left) has become the leader of the Green Group within West Oxfordshire District Council