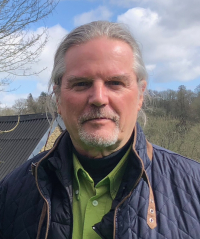 Barry Wheatley stood for the Green Party in the
Kingham, Rollright & Enstone ward in the election of West Oxfordshire District Councillors on May 4th.
Although he came second, it established the Green party as the main opposition party in the Ward.
Barry said " Disapointed as I am that I am not going to be representing the people of Kingham, Rollright & Enstone. We will be back working hard to gain the confidence of even more voters over the coming months so that the ward can have a councillor who fights for a fairer, greener, cleaner future - a Green Councillor."
For more details of who stood for us in 2023 visit our candidates page..